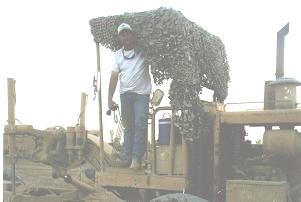 About Our Company
Welcome to Pfiester Construction. My name is David Pfiester and my business is based in Brady, Texas. We service the heart of Texas area and the eastern segment of the Permian basin. I personally have over 30 years of dirt work experience, ranging from 8 years in the Prudhoe Bay oilfields to working as heavy equipment superintendent for KBR in Iraq. We are a small company but by being small, we are able to focus on each project to continually exceed all client expectations.

Pfiester Construction
Brady, Texas 76825
Serving
Central
&
West Texas
Residential, Commercial & Oilfield
325-456-3576 cell
325-597-9693 office
325-597-9693 fax
davidpfiester@yahoo.com

CONTAINMENT BERMS, ROADS AND LOCATIONS
Septic Systems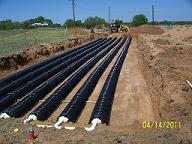 Pfiester Construction has been a licensed septic system installer since 2002. I have had an OSSF Installer ll license #OS0026533 for 5 of those years which enables me to install all systems accepted by the Texas Commission on Environmental Quality. I have also had an OSSF Site Evaluator license #OS0027499 for 5 years enabling me to grade soil and site conditions to determine the most appropriate system for our clients. We have installed various types of sytems throughout the area for over ten years and we have never had a dissatisfied customer.
Demolition & Clean-up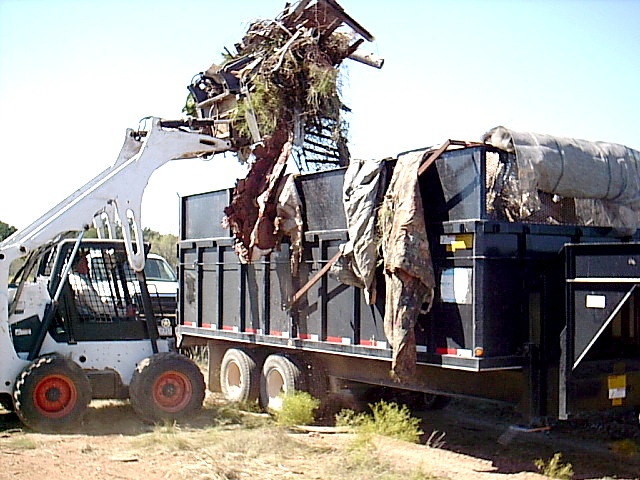 If you need a house torn down quickly AND SAFELY, give us a call for a free estimate. We have removed structures for individuals in all counties surrounding Brady. Including removing buildings for the City of Brady, Lohn Public Schools and Richland Springs Public Schools. When removal is complete we will be glad to quickly and efficiently build a pad for you so your contractor can immediately begin construction.
We also removed over 286 tons of trash and debris from the city property surrounding Brady Lake. We cleaned it up now hopefully the people of Brady will help us keep it that way.